Ecotricity Reviews & Tariffs
Ecotricity is a small energy supplier that supplies 100% green electricity and 12% green gas on competitive and simple tariffs.
Below we look at the key things you need to know about them before making the switch.
Switch suppliers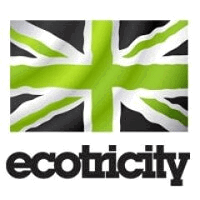 Compare Energy Deals From Our Panel Of Trusted Suppliers
Ecotricity Reviews
Trustpilot: 4.1 out of 5 based on 5,023 reviews in November 2023
There are a lot of positive reviews about Ecotricity which are mostly about the level of customer service, approachability, 100% renewable electricity, simple tariffs, and competitive prices. There were a few negative comments regarding pricing as they aren't always as cheap as non-green tariffs, the speed of resolving issues, and issues around switching/home moves.
Ecotricity Electricity, Gas & Dual Fuel Tariffs
Ecotricity offers just one tariff for electricity and one for gas:
Green electricity
100% green electricity generated from wind and solar
Variable tariff with no contract
Available to all standard users including prepayment meter customers
No exit fees
Credit meter prices – unit rate of 18.18 pence per kWh and standing charge of 12.54 pence per day
Prepayment meter prices – unit rate of 13.768 pence per kWh and standing charge of 27.47 pence per day
Economy 7 – day unit rate of 23.02 pence per kWh, night unit rate of 6.95 pence per kWh, and standing charge of 25.46 pence per day.
Green gas
12% of the gas supplied is green
Variable rate tariff with no contract
Available to all standard users including prepayment meter customers
No exit fees
Credit meter prices – unit rate of 4.17 pence per kWh and standing charge of 25.81 pence per day
Prepayment meter prices – unit rate of 3.276 pence per kWh and standing charge of 27.49 pence per day
For more information visit Ecotricity Products.
Ecotricity Business Energy
Ecotricity offers electricity tariffs for small to medium businesses that include 100% renewable energy.
Switch suppliers
Ecotricity Background Information
Ecotricity is a small energy supplier that started to supply energy to UK homes in 2003 and by the end of 2016, they had almost 97,000 customers. The company was originally established in order to get a fair price for renewable energy and create a distribution network for it.
Ecotricity promises fracking-free gas and is the only UK supplier that currently promises this. Their gas tariff is currently 12% green and they have plans to make their gas supply even greener over the next few years. They state that the money from your bills will help them invest in more green energy production.
Ecotricity offers customers with electric vehicle discounts on their energy bills worth £40 which is the equivalent of 1,000 miles of free electricity. They also offer Feed-in-Tariff (FiT) to most UK homes and not just their own customers.
Ecotricity Smart Meter
Ecotricity have been installing smart meters in 2016 to both credit meter and prepayment meter customers. As a customer, if you want to switch to a smart meter you need to contact them to check your meter can be switched and to make arrangements for an installer to come out.
Other Ecotricity Meters
Ecotricity accepts customers who are on prepayment meters.
Ecotricity Bills
Energy bills can be paid by direct debit, online, and through their 24-hour automated payment line.
Ecotricity provides advice on understanding energy bills, explaining your annual statement, and how to pay your bill. These guides include detailed information about each part of your bill/statement.
Ecotricity App
Ecotricity has an app that is available in iTunes and Google Play which allows you to access your account, submit meter readings, see a real-time balance on your account, make payments, view bills, report issues, edit your details, and touch to help you read your meter. Google Play reviews give the app 3.1 out of 5 based on 122 reviews.
Switching To Ecotricity
If you want to switch to Ecotricity you can switch online or over the phone. If you switch online then you need to complete a quote first and then select to switch and complete all your details. If you have an outstanding debt on your meter under £500 then you may be able to transfer it with you.
Moving Home With Ecotricity
If you move home whilst with Ecotricity then you are able to take your tariffs with you. You can either let them know online or by calling the Home Moves Team on 0345 555 7500.
Ecotricity Fuel Mix
Ecotricity electricity fuel mix is 100% renewable energy which consists of:
Offshore wind 78.34%
Onshore wind 21.59%
Hydro 0.06%
Ecotricity Feed-in Tariff
Ecotricity is a voluntary Feed-in Tariff (FIT) licensee. This means you can receive your FIT payments from them (as long as your system is MCS certified) if you are an Ecotricity customer, but they are not obliged to offer this service on an ongoing basis. You can learn more on their website.
Ecotricity In the News
August 2017, The Telegraph, After Ecotricity founder, Dale Vince, acquired a major stake in Good Energy he requested a seat on the board before backing down due to a conflict of interest as Ecotricity is one of their main green energy supplier competitors.
Ecotricity Complaints
According to Ofgem's small supplier complaints reporting, Ecotricity has the lowest number of complaints per 10,000 customers but the highest percentage of unresolved complaints by the end of the next working day.
By the end of the eight-week period, Ecotricity had a high proportion of complaints resolved although the rate fell in the first half of 2017 making them one of the worst-performing of the smaller suppliers.
In comparison to the Big Six suppliers, Ecotricity has a much lower rate of complaints per 10,000 customers at 49.9 in 2016. The main reasons for the complaints are billing, customer service, credit management, and payments.
If you want to register a complaint with Ecotricity, call 0345 555 7100 to get the issue resolved.  If you want to escalate the complaint you can discuss it with Customer Complaints Team.  If the complaint isn't resolved to your satisfaction you can get advice from Citizens Advice or you can raise it with the Energy Ombudsman.
Ecotricity Contact Phone Numbers & Email
Customer Service – 0345 555 7100
Moving home – 0345 555 7500
PAYG – 0345 555 7400
Switching – 0800 999 4600
Alternative landline number – 01453 761482
Payments – 01453 488101 – 24 automated payment line
Email – 

[email protected]
Lines are open from 8.30 am – 7 pm (Monday to Thursday), 8.30 am – 6 pm Friday, and 9 am – 4 pm Saturday.
Ecotricity Address
Ecotricity Group Limited
Lion House
Rowcroft
Stroud
Gloucestershire
GL5 3BY
Website: https://www.ecotricity.co.uk/
Ecotricity Summary
Ecotricity is a small energy provider that is proud of its ability to supply 100% renewable electricity and 12% green gas and is the leading green energy company in the UK. They provide competitive prices on simple energy tariffs. Complaints date and customer satisfaction surveys show high levels of satisfaction, although the length of time to resolve complaints could be improved.
Pros:
100% renewable energy and 12% green gas
Greenest energy supplier in the UK
High levels of customer satisfaction with high rankings in Which and Citizen Advice polls
Simple pricing
Cons:
Little choice on tariffs with no fixed price deals
Some slow response times in resolving complaints according to Ofgem
Potentially paying slightly more for green energy