Compare Business Energy Prices
Time is a precious commodity when running a business. That's why we have developed a business energy comparison engine that not only displays live rates in just 30 seconds, but you can also switch suppliers entirely online. 
Switching anytime, anywhere at a time that is convenient in a busy schedule has been a game changer for Power Compare customers. With a wide variety of trusted business gas and business electricity to choose from, you can have your cake and eat it by not only saving money but also time.
Compare energy deals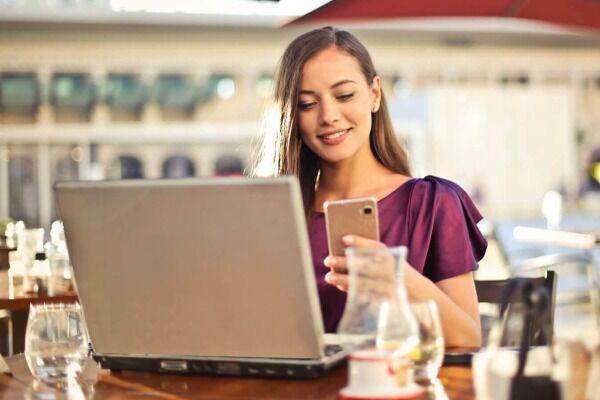 Business Energy Prices From Trusted Suppliers
Grab Cheaper Business Energy Prices 
Businesses big, small, and somewhere in between have been benefiting from our independent and impartial business energy comparison service since 2009. 
Start with your business address and some basic contact details  
We'll feed it through our best-in-class comparison engine 
See a bunch of live business energy prices from a range of suppliers 
If you want to switch, you can tap into exclusive deals that mean serious savings – customers using our service save on average £1,401 annually.  
To make the best choice, we'll help you balance low cost with factors like customer service and easy billing. Then handle the switch for you – while you decide where to reinvest your savings.  
Switching to a new business energy supplier can give you confidence about protecting rates against potential future price fluctuations, greater contractual control and a more positive customer service relationship.  
An all-around good move for savvy business people.
Average Business Energy Prices Per kWh In December 2023 
What you pay for your energy depends on your supplier and your location. However, this table gives an accurate idea of UK business energy prices. 
Data correct as of December 2023. Annual cost based on a 2-year contract and the maximum kWh usage within each business size banding. These prices reflect a live market and are subject to fluctuation.


Business Size
(Annual Usage)

Electricity (p/kWh)

Electricity Annual Bill

Gas (p/kWh)

Gas Annual Bill

Very Small / Micro
(up to 5,000kWh)


28p

£1,646

11.7p

£752

Small
(5,000-15,000kWh)


28p

£4,481

9.7p

£1,654

Medium
(15,000-25,000kWh)


28.6p

£7,436

9.3p

£2,622

Large
(25,000-50,000kWh)


28p

£14,445

9.1p

£4,995

Extra Large / Corporate
(50,000-100,000kWh)


27.8p

£28,218

8.3p

£8,945
Compare Deals
Why Switch Business Energy With Us?
Fair question. Putting aside the ability to switch your business energy tariff completely online and find exclusive rates, we'll be able to help your business really squash your other utility bills from water, phone & broadband on top of your gas and electricity.
We believe that no business in the UK should be paying over the odds for essential services that help you deliver great products and services to customers. We want to unlock your money-saving potential with as little effort from you as possible. Got 30 seconds to spare to save your business £1000s? 
Compare Deals
Business Energy Suppliers - Average Unit Rate Prices Per kWh 
Considering switching business energy tariffs but unsure who the best supplier is for you? You can review supplier ratings here and we've listed the cheapest business energy prices from some of our panel for December 2023. This offers a little taste of the prices you should expect to see when comparing business energy.
| | | |
| --- | --- | --- |
| | 28.5p | 8.6p |
| | 28.1p | 9.3p |
| | 32.7p | 9.4p  |
| | 27.5p | 9p |
| | 26.5p | 9p |
| | 26.2p | N/A |
| | 32.8p | 10p |
| | N/A | 9.8p |

Business energy prices displayed in the table are calculated averages of all contract terms (1, 2 and 3-year fixed-rate) and are based on an assumed annual consumption of 25,000 kWh per fuel.  The cheapest unit rates for each fuel have been highlighted. 
Large Business Energy Users 
Large consumption users of commercial energy can often have specific requirements. With greater buying power, comes a slightly more complicated process when energy management software, meter installations and other requirements become a factor. 
At Power Compare, our experts will listen to your complex needs, and then help you find the right supplier and a great deal for your next contract.
If you require a half-hourly meter or multi-site metering, we can help your business find a tariff that fits the exact requirements of your business.
Small Business Energy - Simplified 
We know that small and start-up business owners want to avoid large overhead costs as much as possible.
Selecting the right energy tariff as a small business can help you manage your costs.
With our comparison engine, you can view business energy tariffs from our panel of trusted suppliers. You will be able to view live business energy prices in just 30 seconds. Once you've chosen a tariff, check out entirely online.
What Do You Need For An Accurate Business Energy Quote? 
Get your basic business information ready – like address, postcode, and info on your energy usage. You'll find all this info on your most recent bill – no need to faff around.
Find your meter registration numbers – your Meter Point Reference Number (MPRN) and Meter Point Administration Number (MPAN) should be on your latest energy bill. But no hassle if not – our intelligent comparison engine can often find them for you. 
Terminate your contracts – you have to switch gas and electricity separately, so deal with all of your business energy comparison at the same time. This lets you lock in unit prices for the same time periods and stops providers from charging you sky-high out-of-contract rates. We'll be able to do this for you with your signed permission. 
Remember, rates change daily and you could be paying more or less for your commercial energy contract for several reasons. Like the size of your operation, the tariff you're on, the supplier you use and the way they work out pricing models according to changes in wholesale market prices.
There's a lot we can't predict. But being willing to switch is a powerful first step to taking control.
Green Business Energy Prices 
Starting the journey towards a more sustainable business is something we should all be thinking about. Many start with selecting a business energy tariff that is 100% renewable. 
Our trusted panel of business energy suppliers have a variety of renewable tariffs, some as standard and some as specific tariffs. Whatever your renewable goals are, we're here to support your journey. 
Business Energy FAQs
Do I qualify for any discounts?

If you agree to pay your supplier by direct debit, they might offer a small discount (2%-6%). Regular businesses pay 20% unless you're a charity – in which case you get a 5% reduction on VAT on your business energy bill.

Does the energy price cap apply to businesses?

No. The energy price cap limits the amount energy suppliers can charge domestic customers per unit. It doesn't apply to business customers.

What is the climate change levy (CCL)?

The CCL is an environmental tax that encourages energy efficiency. You can join the Climate Change Agreement Scheme to pay reduced rates.

Is my business energy supply affected when I switch suppliers?

No. You're not changing any of your pipes and cables, only who manages your supply.

What if I have several business premises?

A multi-site meter can save you time and money by combining all your business energy onto one bill.

What's the difference between domestic and business energy?

Business energy consumption is usually much higher than domestic, contracts more stringent and exit fees higher.

Can I get a dual fuel option with business energy tariffs?

No. Dual fuel tariffs are only for domestic customers. Even if you have the same supplier for gas and electricity, you have to switch them both separately.