Energy Comparison Made Simple – Find The Best UK Energy Prices
Looking to land a better deal on your energy? We place the power to quickly compare energy prices directly in your hands. With energy comparison that takes just 30 seconds, what have you got to lose? 
We're a no-nonsense energy price comparison service that allows you to switch home energy as well as business energy. We know your time is important so you can switch energy suppliers completely online, whenever it suits you; even if you like to burn the midnight oil. 
Compare deals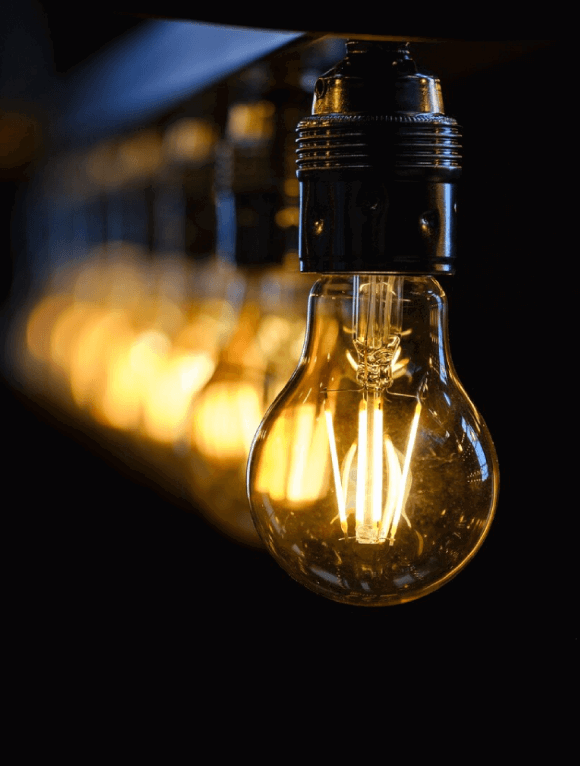 Compare Energy Deals From Our Panel Of Trusted Suppliers
How Much is the Average Home Energy Bill in the UK?
Home energy bills are becoming more and more confusing. Homeowners and tenants are finding it increasingly difficult to navigate the fluctuating energy landscape. Industry-wide levies, the price of wholesale energy, and the type of tariff you are on can all impact your average energy bill cost.
We help customers understand their bills and take steps towards reducing them with transparent information. Keep reading to discover whether your average energy bill costs are higher than others in the UK. 
Energy Price Guarantee Home Energy Prices 2023 By UK Region - Direct Debit Customers
| | | |
| --- | --- | --- |
| UK Average  | 34.19p | 10.46p |
| Northern Scotland | 33.54p | 10.42p |
| Southern Scotland | 33.89p | 10.42p |
| North England | 32.91p | 10.38p |
| North West | 33.70p | 10.47p |
| Yorkshire | 33.35p | 10.39p |
| North Wales & Merseyside  | 35.75p | 10.50p |
| South Wales | 34.27p | 10.62p |
| Midlands | 33.80p | 10.38p |
| East Midlands | 33.38p | 10.33p |
| East England | 34.97p | 10.35p |
| London | 35.68p | 10.46p |
| Southern England | 34.51p | 10.56p |
| South East | 35.16p | 10.49p |
| South West | 33.77p | 10.67p |
| | | |
| --- | --- | --- |
| UK Average  | 30.52p | 10.04p |
| Northern Scotland | 29.92p | 10.00p |
| Southern Scotland | 30.24p | 10.00p |
| North England | 29.32p | 9.98p |
| North West | 30.07p | 10.03p |
| Yorkshire | 29.73p | 9.99p |
| North Wales & Merseyside  | 31.98p | 10.05p |
| South Wales | 30.60p | 10.16p |
| Midlands | 30.15p | 9.95p |
| East Midlands | 29.77p | 9.93p |
| East England | 31.26p | 9.97p |
| London | 31.92p | 10.05p |
| Southern England | 30.82p | 10.13p |
| South East | 31.44p | 10.06p |
| South West | 30.14p | 10.29p |
Home Energy Price Comparison 
You shouldn't need to be Scrooge McDuck to fire the heating on at home. We're here to help you secure an affordable deal. Despite soaring energy prices over the last few years, we're starting to see some stability in the market. The gloves are finally off, are you ready to fix your energy prices? 
Compare deals
Business Energy Price Comparison 
From one-person bands, right up to large corporations; we have a range of tariffs for every business. Whether you're looking for specialist energy management solutions, energy meter installation or just a basic switch; we have it covered. On average we help our business energy customers save £1,401* on average annually. What would you do with that extra cash? Upgrade that printer that has been on its last legs for years, or get the team down to the pub. There's only one correct answer… 
Compare deals
Why Compare Energy Prices With Power Compare? 
Well, as it says in our name; we have a powerful energy price comparison engine which we have built ourselves. We really focus on customer experience and making the process as easy as possible to find great energy prices and complete your switch online. If you are still unsure if you have found the right match for you, we're only a phone call away to help you select the right tariff for you. 
We work with some of the UK's largest and most trusted energy suppliers bringing you some great exclusive deals. 
Compare deals
Using less energy is the ideal solution for people who want to tackle their energy bills without calling their suppliers. Homeowners and tenants can use more energy than they need without realising it. Here are a few easy tips and tricks to reduce your overall bill.
Turn off your appliances – We recommend turning off all appliances at the socket when they are not in use. Appliances on standby might not seem like they consume much energy. Over time, standby appliances can add an unnecessary expense to your energy bill. 
Install a new boiler – If your home has an old or defunct boiler, it could be costing you money. Old boilers need more time than modern alternatives to produce sufficient energy for your home, which means that you use more energy in the long run. 
Install a smart thermostat – Smart thermostats are perfect for people who want to monitor their average energy bill costs. Smart thermostats allow homeowners to control their energy usage from their phones. You never have to worry about leaving the heating on all day again with this handy piece of energy-saving technology. 
Understanding Your Home Energy Bill
With the average energy bill cost fluctuating every month, more and more people want to better understand their energy consumption. At Power Compare, we exist to compare home energy and explain the confusing jargon that comes with your bill. Here are a few shortcuts that can help you better understand your bill. 
Tariff name – Tells you what energy tariff you are on. If you need to compare home energy prices and switch suppliers, you will need to know the exact name of your tariff. 
Total kWh/This cost – Tells you how much electricity you use every year. A kWh is a unit that means kilowatt-hour, a unit of measurement for energy.
Total units/This cost – Tells you how much gas you use every year. 
Estimated usage over 12 months – Tells you how much gas and electricity you have used in the last year. It is important to remember that this section is an estimate. If you have not been with your supplier for a year, they will base their estimate on the amount of time that you have been with them.
Electricity supply number – Tells you your unique Meter Point Administration Number (MPAN). 
The most effective way to reduce your home energy bills is to switch suppliers. Over time, the overall cost of your bill can creep up. It is important to shop around to ensure you are getting the best deal possible. The market is flooded with new energy suppliers who offer competitive deals to gain new customers. 
At Power Compare, we help homeowners and tenants find the best deals. If you are searching for an easy, hassle-free way to compare home energy, look no further. Type your details into our comparison site and find the best deal in a matter of minutes. 
Energy Price Comparison Across a Range of Suppliers
You would be forgiven for thinking that all energy suppliers are pretty much the same. It often appears that way at times but there are plenty of differences to consider. Advocate for reducing your carbon footprint, price-conscious, the need to feel satisfied or digital guru? Each supplier has its different strengths and it is important to do your research before sealing the deal. 
A little bit like a dating website, we've put together a little snapshot list of suppliers' best features to help you find your perfect match. 
We've powered up our sources to find the best supplier in each category but there are some narrow wins here and other suppliers that offer a better fit for your business. It is always better to take the power into your own hands and compare the latest energy prices. 
Energy Price Comparison FAQs
How Long Does It Take To Switch Energy Suppliers?

We aim to complete your energy switch within 5 working days from approval.

How Many Suppliers Are Included In The Comparison Engine?

We're always assessing our trusted panel of energy suppliers and the number of partnerships we have changes regularly. We will show you prices and tariffs from a wide selection of suppliers.

What Is The Difference Between Business & Home Energy?

You can pay a small early exit fee on home energy contracts and you are tied into a business energy deal for the duration of the contract. The reason being the energy supplier will purchase the amount of energy required for your business upfront.