TotalEnergies Gas & Power Reviews & Tariffs
Total Gas & Power claim to be the UK's "most trusted energy supplier", and have been supplying businesses and commercial enterprises since 1987.
Could your business get an affordable, long-term quote from them? Find out more below.
See Latest Prices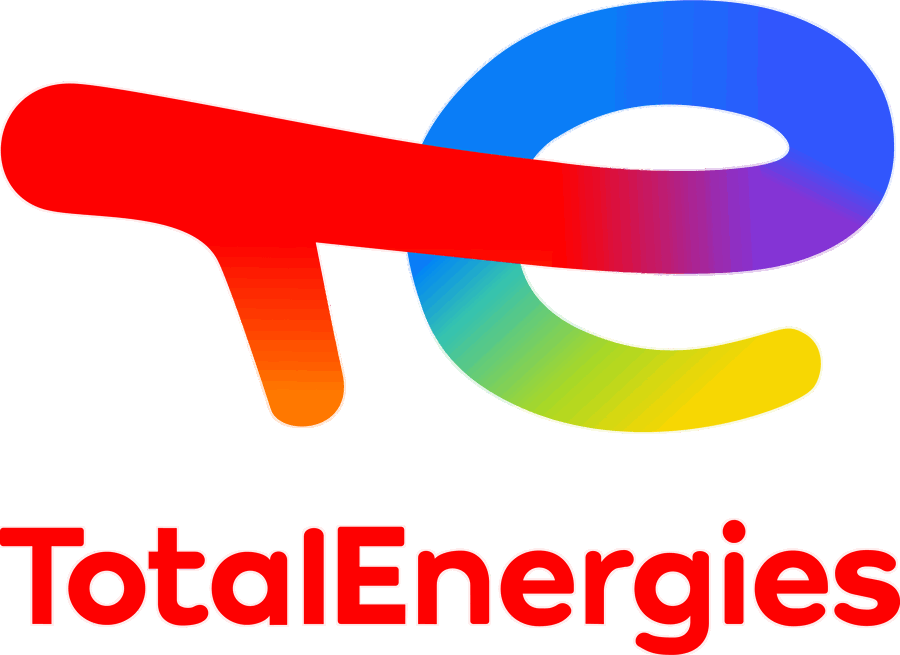 Total Gas & Power Reviews
Trustpilot: 4.7 out of 5, based on 4,982 in November 2023
Total Gas & Power Business Electricity, Gas & Dual Fuel Tariffs
SmartFix
Fixed price gas or electricity contract for 1-4 years.
100% renewably-sourced electricity available.
Fix for Five
Fixed price gas or electricity contract for 5 years.
Eco-Energy
Fixed price gas and electricity for 1-5 years.
100% renewable sources.
Eco-Energy certificate for your business.
Gas – generated from food and farm waste.
Electricity – generated from solar, wind and sea.
Marketmatch
For medium-sized businesses.
Fixed price for the first 12 months.
After 12 months, Total will review your price against actual market rates. Could pay less or more.
Can reinvest savings into your business.
FreeStyle
Fixed for the first 12 months.
Prices will be variable after the first 12 months.
No exit fees after the first 12 months, with 30 days' notice.
MarketGuard
For medium-sized businesses.
Agree to a fixed price, it won't change for 12 months.
Prices are reviewed at the end of every year based on market rates, you'll only pay less if they go down, never more.
Reinvest savings in your business.
For more specific details and what the costs could be, contact Total through their website.
Note the information listed above was correct at the time of writing (11 December 2017).
Total Gas & Power Background
Total Gas & Power has been supplying energy to industrial and commercial customers since 1987. Now they supply over 175,000 small and medium businesses, large commercial companies, and industrial sites across the country.
Their tariffs seem to be more tailored than many other business energy suppliers, accommodating bigger businesses who want to purchase their energy at market rates, and smaller operations who want to budget for the next few years.
Total Gas & Power is part of the Total Group, a leading oil and gas operator. The group has been involved in various billion-pound energy projects, including the Laggan-Tormore project, which "opened up the West of Shetland frontier for gas exploration".
Total Gas & Power Smart Meter
There's no reference to smart meters on the Total Gas & Power site.
Smart meters are designed for the most accurate monthly billing, rather than reading their meter manually. The meter also records usage in real time, so the user knows how much energy they're using at a glance. The government has imposed a deadline of 2020 for all energy providers to offer them to domestic and small business customers.
Other Total Gas & Power Meters
Total Gas & Power provides Automatic Meter Reading (AMR Meter), which can be installed by Total. This allows for the most accurate billing and can track energy consumption data too.
Other meter readings can be given by calling  Total's customer services or entering them online. Electricity readings should be submitted between the 20th and 28th of every month, and gas between the 25th and last day of every month.
Total Gas & Power Bills
When your bill arrives it should look very similar to this example on the Total site. It will arrive monthly or quarterly, depending on when your billing is organised. If you don't submit regular meter readings, your bill will be an estimated amount.
Total prefers it if customers pay by Direct Debit, but they'll also accept debit card payments. Direct Debit payments will be taken 14 days after the invoice date.
Total Gas & Power App
There's no app available, but customers can log into their online account to check AMR data, their recent invoices and market reports.
Switching To Total Gas & Power
Customers can't switch away from Total until their contract ends, or they give 90 days' notice for gas accounts and 30 days' notice for electricity. Details can be found in your contract.
Moving Locations With Total Gas & Power
If you move out of a Total Gas & Power premises, you need to give 28 days' notice and send them a change of premises form. You'll receive your final bill within 21 days of moving out.
Total Gas & Power Fuel Mix
Coal – 10% (8.5% national average)
Natural Gas – 31% (44.1%)
Nuclear – 9% (21%)
Renewable – 47% (24.2%)
Other – 3% (2.2%)
Total Gas & Power Feed-in Tariff
Total Gas & Power is a voluntary Feed-in Tariff (FIT) licensee. This means you can receive your FIT payments from them (as long as your system is MCS certified) if you are a Total Gas & Power customer, but they are not obliged to offer this service on an ongoing basis. You can learn more on their website.
Total Gas & Power In the News
No recent press is available.
Total Gas & Power Complaints
Total only really has a presence on Trustpilot, where 97% of their reviews are scored as 'Bad'.
There are only 39 reviews available at the moment, but they're varied in their complaints. Some customers have been massively overcharged, struggled to get refunds, and blocked from moving to other companies because of their contracts.
Total hasn't disclosed any complaints stats or reports on their website.
Their tariffs look good, but their reviews are overwhelmingly bad. Total has a range of contracts and options available, all promising to fix prices and make energy easy for businesses to afford, but are they affordable?
Pros:
Good selection of tariffs to choose from, depending on your business' size.
Renewable energy options are available.
Online accounts are available even if there isn't an app.
Cons:
No app is available.
Lots of detailed complaints from existing and past customers.
Can be difficult to leave a contract.
See Latest Prices