Opal Utilities Reviews & Tariffs
Formerly called Opal Gas, Opal Utilities claims to want to make the commercial gas supply market easier for small businesses to deal with.
Find out more about Opal Utilities, and if they'd be right for your business, below.
See Latest Prices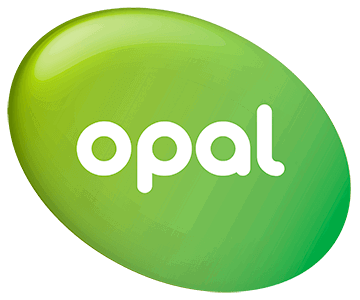 Compare Energy Deals From Our Panel Of Trusted Suppliers
Opal Utilities Reviews
Trustpilot: No reviews available.
Which?: No review available.
Review Centre: No reviews available.
Google: No reviews available.
Citizens Advice: Doesn't rank in the Citizens Advice ranking of 19 companies and how well they deal with complaints.
Opal Utilities Power Compare Score: No average available.
Opal Utilities Business Gas Tariffs
Gas supply only.
Competitive rates, but need to enquire to find out specific prices.
Encourage Automated Meter Reading (AMR Meters) to be installed for easier meter reading.
Offer reporting and notification software so customers can keep an eye on their usage.
To find out specific tariff information, you can get their current rates from their website.
Opal Utilities Deemd tariffs are available here.
Note the tariff information listed above was correct at the time of writing (25 January 2018), although as noted, prices will vary by postcode and are subject to change at any time. 
Opal Utilities Background
Pitched as an alternative to the 'Big Six', Opal Gas is a small company with a St Albans HQ. The supplier doesn't use offshore call centres and claims to answer all calls within 30 seconds.
Opal says it "constantly monitors the wholesale gas market to ensure customers always get the best deal available".
Opal Gas Smart Meter
Instead of smart meters, Opal encourages their customers to have Automated Meter Reading (AMR) installed.
Other Opal Utilities Meters
With AMR, customers won't have to take readings manually. Readings will be sent straight to Opal, making bills as accurate as possible.
If you don't have a smart meter and read your meter manually, there's advice on reading different types of meters on the meter reading information page.
Opal Utilities Bills
Customers will receive their monthly bill around the 10th of every month, and a Direct Debit payment will be due 10 business days later.
A breakdown of your bill isn't available, but confused customers are encouraged to call Opal Gas customer services for advice if they're unsure.
If your business uses more than 145kWh a day, VAT is charged at 20%. If your business uses less than this, you'll pay 5%.
Opal Utilities App
There's no app available for customers, but there is an online portal to log into if you use AMR.
Switching To Opal Utilities
It takes around five working days to switch energy suppliers. When your transfer is successful, you'll receive a Welcome Pack.
To switch from your existing business energy supplier to another one, you'll need to know:
How much you're spending on energy right now (either annually or monthly, but ideally both)?
When your current contract date ends and if there are any exit fees.
What your consumption rates are.
Your up-to-date meter readings.
Moving Locations With Opal Utilities
Customers moving premises need to let Opal Utilities know when they're moving and provide them with a final meter reading.
Different premises can incur different energy costs, so it's always worth searching for new tariffs and providers to see if they'll be more affordable.
If you're moving out of an Opal Utilities property, you'll need to provide:
Date of your move.
New address.
A meter reading when you leave your old property/move into your new one.
Copy of your lease agreement.
Landlord's name and contact number (if relevant).
Opal Utilities Fuel Mix
No fuel mix was disclosed.
Opal Utilities In the News
No recent news coverage.
Opal Utilities Complaints
No reviews are available.
Contact Phone Numbers & Email
Phone: 0330 400 4444 (9 am-5 pm, Monday-Friday)
Email: [email protected]
Opal Utilities Address
Opal Gas Ltd, PO Box 818, Harrogate, HG1 9XE
Website: https://opal-utilities.com/
Opal Utilities Summary
There's a lack of information about Opal Utilities online, and no reviews make decision-making for small businesses difficult. If you're shopping around for a gas connection, do your research and find out the best prices before you commit to a tariff.
Pros:
Fixed contracts available.
Decent account management information on the website.
Online AMR account.
Cons:
Lack of tariff information on the site.
No fuel mix is available.
No reviews are available.
See Latest Prices