Jellyfish Energy Reviews & Tariffs
Independent supplier Jellyfish Energy (a trading name of Switch Business Gas & Power) provides gas and electricity products primarily to small and medium sized businesses, and some large too.
Does your SME need a new energy supplier? Find out more below.
See Latest Prices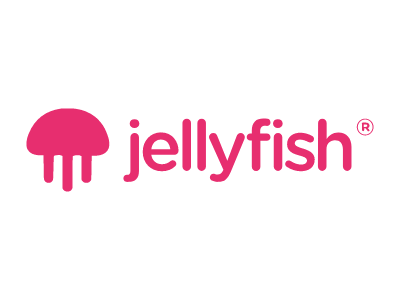 Compare Energy Deals From Our Panel Of Trusted Suppliers
Jellyfish Energy Reviews
Trustpilot: 4.0 out of 5, based on 4 reviews in November 2023
Jellyfish Energy Electricity, Gas & Dual Fuel Tariffs
Jellyfish Energy's business electricity and business gas fixed-term tariffs are not available on their site. For a more specific quote, contact Jellyfish directly.
Note the information listed above was correct at the time of writing (13 April 2023).
Jellyfish Energy Background
An independent supplier, Jellyfish Energy provides simple gas and electricity products for small and medium businesses. They promise to provide:
Prompt and accurate billing.
Quality customer service.
Fair and transparent products.
Jellyfish Energy Smart Meter
If you already have a smart meter, you can still use it with Jellyfish Energy. New customers can request to have one installed for free, but there'll be a wait. If a customer wants it immediately, they'll have to pay a charge.
Smart meters are designed for the most accurate monthly billing, rather than reading the meter manually. The meter also records usage in real time, so the user knows how much energy they're using at a glance. The government has imposed a deadline of 2020 for all energy providers to offer them to domestic and small business customers.
Jellyfish Energy Bills
Customers who pay by Direct Debit will receive a discount, but they also accept payment by other methods.
Paperless bills will be received by email, but customers who want a physical bill will have to pay an extra £20 admin fee per bill per month.
Jellyfish Energy App
Jellyfish offers customers with 10 or more properties a dedicated platform to view all their portfolio's energy information. Balances and statements, energy usage, contract end dates and much more are all available on the supplier's multi-property platform.
Switching Jellyfish Energy
In their FAQs, Jellyfish Energy says that small, medium and large businesses are able to switch to them. They supply any business electricity customer over 6000 kWh a year, and gas customers over 15000 kWh a year.
Customers in a contract will have to give notice and settle final bills before switching to Switch Business Gas & Power.
Moving Locations With Jellyfish Energy.
Customers will need to give around 30 days' notice but are advised to check their account terms and conditions first. They'll also have to provide the following:
Final meter reading.
Forwarding address for your final bill.
The new tenant's details (if available).
Landlord's details (if applicable).
The date you're moving out.
Customers who have moved into a location supplied by Switch will be paying out-of-contract rates, which are often more expensive. If so, it's wise to choose a fixed contract with them or choose a completely new supplier if you prefer.
Jellyfish Energy Fuel Mix
Coal - 6.0%
Natural gas - 74.5%
Nuclear - 9.8%
Renewables - 3.5%
Other Fuels - 6.2%
CO2 g/kWh - 392
Radioactive g/kWh - 0.0007
Fuel mix is  for the period 01/04/2020 – 31/03/2021
Jellyfish Energy In the News
No recent press is available.
Jellyfish Energy Complaints
There are no reviews available for Jellyfish Energy, but they can be contacted to resolve any issues.
Contact Phone Numbers & Email
Phone: 0345 222 3030
Email: [email protected]
Switch Business Gas & Power Address
Jellyfish Energy,
Baird House,
Scotswood Rd,
Newcastle,
Tyne and Wear,
NE4 7DF
Website: https://jellyfish.energy/
Jellyfish Energy Summary
Their promises are reassuring, but it's difficult to judge without the reviews. Switch Business Gas & Power could be an option for any business looking for transparent billing and varying contract lengths.
Pros:
Long and short-term contracts.
Competitive fixed-term contracts
Promising customer pledges.
Fixed and flexible contracts available.
Cons:
No reviews.
High deemed rates
See Latest Prices