F&S Energy Reviews & Tariffs
F&S is based in Chelmsford, Essex and has been operating since 2011.
F&S purchase electricity from generators throughout the UK and offer 'market leading rates'.
Find out more about F&S and their tariffs below.
See Latest Prices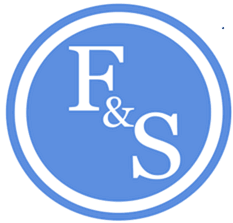 Compare Energy Deals From Our Panel Of Trusted Suppliers
F&S Energy Reviews
Trustpilot: No reviews available.
Which?: No review available.
Review Centre: No reviews available.
Citizens Advice: Doesn't rank in the Citizens Advice list of 15 business energy companies and how well they deal with complaints.
F&S Energy Power Compare Score: No average available.
F&S Energy Electricity Products
Electricity only.
Individual account manager.
Power purchase agreements.
Mainly renewable energy.
New connections, meter registration and installation.
Fixed price PPA – fixed price throughout the contract.
Flexible Pass Through PPA – access to the wholesale energy market.
Wholesale Pass Through PPA – for groups with a larger portfolio.
Note the tariff information listed above was correct at the time of writing (27 February 2018), although as noted, prices will vary by postcode and are subject to change at any time. 
F&S Energy Background
F&S are a relatively new business, operating for just 7 years in the business energy sector. They purchase electricity directly from UK-based generators and then supply their business clients with this energy.
F&S have products for smaller businesses who want to be sure about their prices, and larger businesses that want to buy wholesale.
The power they trade is generated by wind, solar, anaerobic digestion, and hydro. Each business client has a dedicated account manager to help them with their energy purchasing. They can choose local generators, support small businesses, and receive 100% renewable energy.
F&S Energy Smart Meter
Smart meters aren't mentioned on the F&S Energy website.
F&S Energy Meters
F&S hasn't provided any meter reading information.
F&S Energy Bills
Bills aren't explained on the F&S site but are likely to be charged monthly. Direct Debit is often the preferred payment method.
F&S Energy App
There's no app available, but customers can log into the F&S client portal to manage their accounts.
Switching To F&S Energy
When switching, you usually need to provide:
How much you're spending on energy right now (either annually or monthly, but ideally both).
When your current contract date ends and if there are any exit fees.
What your consumption rates are.
Your up-to-date meter readings.
Moving Locations With F&S Energy
If you're moving to new premises, it's wise to give F&S as much notice as possible. They don't include any more information on their website.
F&S Energy Fuel Mix
Coal – 5.3% (8.5% UK average)Natural gas – 16.27% (44.1%)
Nuclear – 4.44% (21.0%)
Renewable – 72.25% (24.2%)
Other – 1.73% (2.2%)
F&S Energy Feed-in Tariff
F&S Energy is a voluntary Feed-in Tariff (FIT) licensee. This means you can receive your FIT payments from them (as long as your system is MCS certified) if you are an F&S Energy customer, but they are not obliged to offer this service on an ongoing basis. You can learn more on their website.
F&S Energy In the News
No recent press.
F&S Energy Complaints
The only public reviews available are on Google, where the comments are a mix of positive and negative. The 5-star reviewers consider F&S to be cost-effective and good with customer service. Those who've scored them 1-star haven't written any comments, so it's not clear what they disliked about the service.
If F&S customers have an issue, they're advised to talk to their account manager about it directly.
Contact Phone Numbers & Email
Phone: 01245 690 151
Email: [email protected]
F&S Energy Address
F & S Energy, Oliver House, Hall Street, Chelmsford, Essex, CM2 0HG
Website: https://www.fs-energy.co.uk/
F&S Energy Summary
For small businesses that are concerned by their carbon footprint, F&S Energy offers the ability to invest in renewable energy generated by small, independent producers. For businesses that have tried the 'Big Six' and found them to be too expensive, this more personal, tailored approach could be far more appealing.
Pros:
Renewable energy from independent generators.
Fixed and wholesale products available.
Appropriate for businesses of all sizes.
Cons:
Not many public reviews.
No switching information on the website.
Electricity only.
See Latest Prices