Business Power & Gas Reviews & Tariffs
An independent energy supplier since 2015, BPG Energy was founded by energy professionals with a combined experience of 50 years.
Looking around for a new supplier? Find out if Business Power & Gas could provide your business with a competitive tariff.
See Latest Prices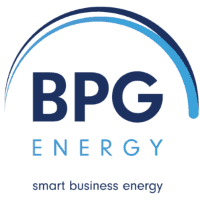 Compare Energy Deals From Our Panel Of Trusted Suppliers
BPG Energy Reviews
Trustpilot: 2.8 out of 5, based on 3 reviews as of November 2023 - latest review was in July 2023 - 100% 1-star
BPG Energy Business Electricity, Gas & Dual Fuel Tariffs
Appear to be electricity-only tariffs.
Energy portfolio management.
Competitive prices are promised.
Simple account management.
BPG promise to better any tariff for local business in the Fylde area, where BPG is based.
For more specific details and what the costs could be, contact Business Power & Gas through their website.
Note the information listed above was correct at the time of writing (16 December 2017).
Business Power & Gas Background
A relatively new provider, BPEGENergy (Business Power & Gas ) draws on the experience of its founders, who have a combined experience of 50 years.
BPG was apparently set up to cater to businesses who find dealing with energy providers complex and frustrating, so BPG promise to make managing their account simple and straightforward. They also claim to be able to provide far more affordable tariffs than the 'Big Six' suppliers.
Smart meters are designed for the most accurate monthly billing, rather than reading the meter manually. The meter also records usage in real time, so the user knows how much energy they're using at a glance. The government has imposed a deadline of 2020 for all energy providers to offer them to domestic and small business customers.
BPG Energy Meters
To submit a reading, customers can fill out a form on the BPG website. There's also advice available on reading mechanical, digital and dial electricity meters.
There's no mention of gas meter readings, which suggests BPG don't provide dual fuel or gas tariffs.
Business energy customers who don't use a smart meter or Automatic Meter Reading (AMR Meter) should get in the habit of submitting a reading every month, because it keeps the bill accurate.
BPG Energy Bills
Your bill will look a lot like the example shown on the BPG site, including a few definitions and an explanation of charges. Payment will generally be made through Direct Debit, either monthly or quarterly.
If you're out of contract, or have just moved into a property powered by Business Power & Gas, you'll pay Deemed Rates.
BPG Energy App
There's no app available to customers and there doesn't appear to be an online account either. Potential customers should ask about this when enquiring about prices.
Switching To BPG Energy
No info is provided about switching and how long it takes. Generally, it will be costly and difficult to switch if a business still has outstanding payments with their provider, or haven't reached the end of their contract yet.
Moving Locations With BPG Energy
Customers moving into or out of a BPG premises will need to submit a Change of Tenancy form.
Those moving out will also need to submit the following with around 30 days' notice:
Final meter reading.
Date you leave the premises and cease responsibility for it.
Forwarding address for your final bill.
New occupier/landlord's details, if available.
BPG Energy Fuel Mix
No fuel mix information available.
BPG Energy  In the News
No recent press available.
BPG Energy Complaints
BPG have no presence on any review sites, so an objective opinion on their services isn't really available.
There are no complaints stats on their website, but they have a complaints procedure.
Contact Phone Numbers & Email
Phone: 0843 504 7799
Email: [email protected]
BPG Energy Address
Jubilee House, East Beach, Lytham St Annes FY8 5FT.
Website: https://bpgenergy.com/ 
BPG Energy Summary
With their combined experience of 50 years, and big promises about efficiency, BPG Energy appears to be a great choice for businesses. However, with no reviews or prices available it's hard for business owners to fully make their mind up without enquiring.
Pros:
Business founded on good principles, including straightforward billing and account management.
Advice on reading meters and paying your bill online.
Still a small company, prices could reflect that.
Cons:
No fuel mix reported.
Only electricity, no gas tariffs available.
No app or online account available.
See Latest Prices