OVO Energy Reviews & Tariffs
OVO Energy is still a pretty new energy company, launching in 2009 and now supplying nearly 700,000 customers.
Based in Bristol, they look after 2% of the domestic energy market.
Find out more about OVO Energy below before you dive in and choose a tariff.
Compare Ovo Prices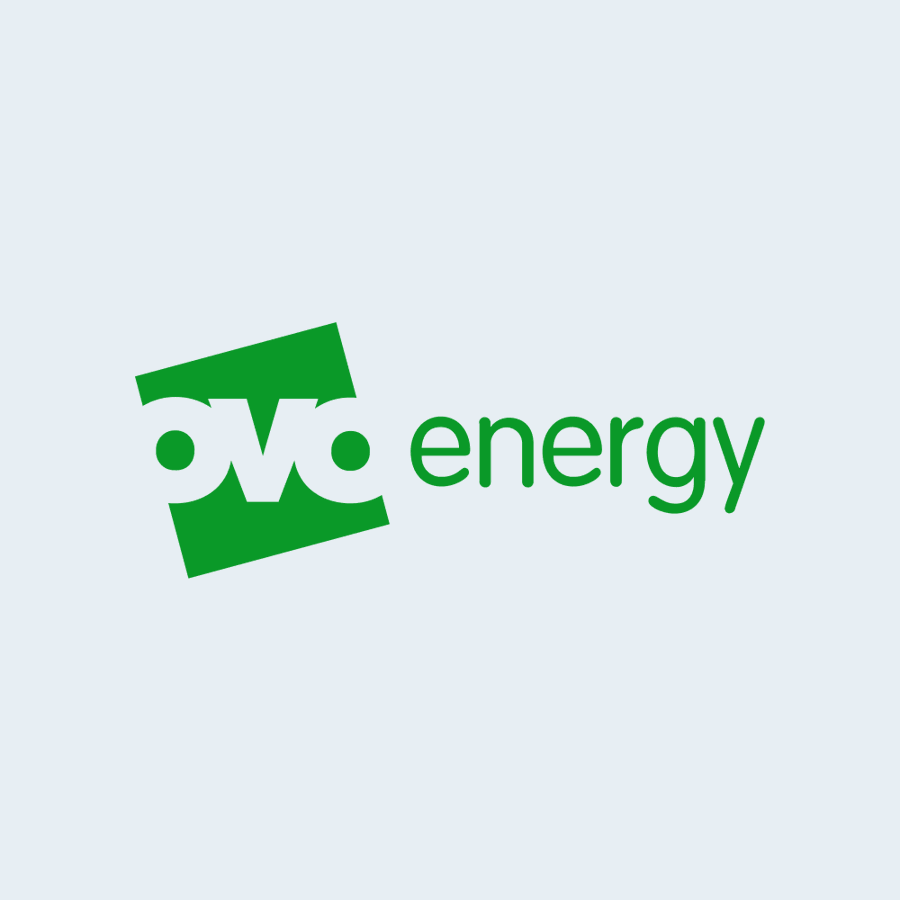 Compare Energy Deals From Our Panel Of Trusted Suppliers
OVO Energy Business Energy
OVO Energy supplies business electricity to various companies around the UK, but they don't offer business gas contracts or any green energy plans yet.
Better Energy
33% renewable electricity.
Prices can be fixed for 12 or 24 months.
There's no mention of this on OVO's website, but according to Utility Week, OVO sold their business customers' accounts to Verastar in October 2016. If you sign up for OVO's business tariffs, you're not actually being supplied by them, so it's a good idea to investigate Verastar a bit before you commit.
OVO Energy Background
This energy company was apparently founded on "honesty and openness", particularly when it comes to pricing, service, and simple information. Because of this, they claim their customers save an average of £120.
This has won them a few awards, including the UK National Contact Centre Awards 2016 and Uswitch Energy Supplier of the Year two years in a row. They've also come pretty close to becoming a Which? Recommended Provider, and have the fewest complaints per 1,000 customers according to their rankings.
Their green electricity is sourced from wind farms in North Wales and Gloucestershire, and from burning landfill gas. OVO's gas comes from the National Grid.
OVO has been praised for introducing more competition to the energy market. They experienced a surge in customers in 2015, tripling their numbers, after many customers left the comparatively more expensive 'Big Six'.
OVO Energy Smart Meters
Customers can book a smart meter installation online whether they're a pay monthly or Pay As You Go customers. There's a help section on OVO Energy's website specifically for smart meter-related questions.
Smart meters mean you don't have to manually submit meter readings anymore and your bill will be more accurate. You can also monitor your usage on the screen throughout the day and reduce consumption in real time.
Your electricity usage will be reported every few seconds, and your gas usage every half an hour. The government have set a deadline for energy companies to provide all eligible customers with smart meters free of charge by 2020.
Other OVO Energy Meters
OVO's help section is fairly detailed, with advice on reading different types of meters, what to do if you give an incorrect reading, and what to do if you smell gas.
There are illustrated guides to reading a single-rate mechanical meter, two-rate, Economy 7 and 10, and digital and dial meters.
OVO Energy Bills
When it comes to understanding your energy bill, OVO acknowledge it can be quite complicated. There's a guide to reading your bill on their help page, including a breakdown of what the Tariff Comparison Rate (TCR) means, where you can get impartial advice on saving money on your energy bills, and where your energy comes from.
OVO Energy App
OVO customers can download an app for Android or iPhone to manage their accounts. Users can check their usage, download statements and submit meter readings, so all the usual stuff basically.
1,280 iPhone users and 2,659 Android users have rated the app 3/5 stars overall, so they're pretty unanimous that it's not bad but not amazing. Like many other energy apps, most complaints involve struggling to log in or even load the app.
In the latest update, OVO announced that all the annoying bugs had been fixed, but some users seem to have experienced the opposite.
Switching To OVO Energy
Once you've accepted your quote, switching to OVO is divided into five steps. In theory, it should take about two and a half weeks to complete the switch, but OVO doesn't say how long explicitly.
1. Welcome pack – this includes all the info you need to know about your tariff, expected switch date, first payment amount and when it's due.
2. 14-day cool-off period – you can change your mind within 14 days and cancel the switch. You just have to let them know by email or phone.
3. Your existing supplier is informed – after your cooling-off period, OVO will contact your current supplier and initiate the switch.
4. First meter readings – these will be requested a few days before your switch date.
5. Account is opened – when your meter readings are validated, your account will be officially opened and your first statement will arrive 6-8 weeks later.
Moving Home With OVO Energy
In an effort to retain customers after they move house, OVO has a fairly simple moving home tool which generates a new quote for the new address. You can enter your new postcode and find out how much you'll be estimated to pay on a new tariff.
If you decide to stick with OVO, you can choose a new tariff and confirm your new address in 5 minutes.
As tariffs vary from region to region, and depending on what kind of home you live in and how your boiler functions, you might find the prices go up or down if you move to a different area and it's worth switching to a different supplier.
OVO Energy Fuel Mix
Coal – 0% (8.5% UK average)Natural gas – 35.3% (44.1%)
Nuclear – 0% (21.0%)
Renewable – 64.7% (24.2%)
Other – 0% (2.2%)
OVO Energy Feed-in Tariff
OVO Energy is a mandatory Feed-in Tariff (FIT) licensee. This means you can receive your FIT payments from them (as long as your system is MCS certified) if you are an OVO Energy customer or your current energy supplier is not a FIT licensee. You can learn more on their website.
OVO Energy In the News
How long does your energy company keep you on hold?
16 Nov 2017, Which?
Which? set out to discover which energy companies pick up the phone the quickest, and which keep their customers waiting. OVO take 452 seconds on average to answer customer service calls but is much speedier when it comes to sales calls, answering in just 47 seconds on average.
OVO Energy teams up with Kensington & Chelsea and Ubitricity to roll out EV-charging lamp posts
14 Nov 2017, Business Green
Thanks to OVO and a Berlin-based energy startup, 50 electric vehicle chargers will be installed in lamp posts around London's prestigious borough of Kensington & Chelsea.
Business energy comparison
2 Nov 2017, startups.co.uk
Advice for startups on how to choose the best energy company for their business size and needs. OVO is mentioned amongst other small suppliers outside 'The Big Six', but also the fact they recently sold their commercial customers to Verastar.
OVO Energy Complaints
OVO do pretty well in the opinion of their reviewers, though there's a big disparity between the verdicts on Trustpilot and Review Centre.
Many positive Trustpilot reviewers appear to have been with OVO for a few years and are happy with the service and prices. Some are unhappy with customer service, and a few Pay As You Go customers don't think they're saving any money.
OVO respond to some reviewers out of courtesy, and they do appear to have been written by a real person, but they can't offer too much help without account details or specifics.
In the second quarter of 2017, OVO received 982 complaints and resolved 40% of the same or the next working day. They received 79 complaints per 100,000 accounts, which is quite low compared to some of their rivals.
Contact Phone Numbers & Email
Phone: 0800 5999 440 (pay monthly customers) 0800 358 3523 (Pay and go customers).
Email: Form on the contact page.
OVO Energy Address
1 Rivergate, Temple Quay, Bristol BS1 6ED.
Website: https://www.ovoenergy.com
OVO Energy Summary
One of the smaller energy companies, OVO Energy can offer competitive prices and have a fairly good reputation according to their reviewers. Most appealing of all perhaps, is their fuel mix, which relies on much more renewable and natural gas.
Pros:
Reviews are quite good, and many customers don't feel a need to complain.
Fuel mix uses a lot of renewable and no coal.
Competitively priced compared to 'The Big Six'.
Cons:
Business customers aren't actually serviced by OVO, and they're not very honest about it.
Pay As You Go reviewers aren't too pleased with the prices.
According to Which? they're slow to pick up the phone.