Western Power Distribution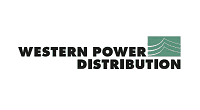 Western Power Distribution is the electricity distribution network operator (DNO) for the Midlands, South Wales and the South West of England.
Contact Phone Numbers and Email
General enquiries
Call – 0800 096 3080, lines are open Monday-Friday 8am-5pm
Power cuts
Call 105, lines are open 24 hours a day, seven days a week
New connections
Midland – 0800 096 3080 or [email protected]
South Wales – 0800 096 3080 or [email protected]
South West – 0800 096 3080 or [email protected]
Complaints
Call – 0800 055 6833
Email – [email protected]
Address
Western Power Networks
Avonbank
Feeder Road
Bristol
BS2 0TB
Website: https://www.nationalgrid.co.uk/
Check If Western Power Distribution is Your Distribution Operator
You can check if Western Power Distribution is your distribution network operator on their website.
What Does Western Power Distribution Do?
Western Power Distribution is one of 14 distribution network operators across the UK and they are responsible for the electricity distribution network in the Midlands, South West and Wales.
Western Power Distribution is responsible for:
The maintenance and upgrading of 220,000 km of overhead and underground power lines
The maintenance of 185,000 transformers used to step down voltage
Maintenance of the sub-stations within their network
Reducing the voltage of the National Grid electricity to a useable voltage
Returning excess electricity to the National Grid
Supplying all homes and businesses with electricity within their network
Responding to power cuts
Repairing damaged or faulty lines and equipment
Dealing with any health and safety issues on the distribution network
Connecting new homes and businesses to the electricity network
Connecting small electricity generators to the electricity network
Relocating electricity cables
Western Power Distribution connects to the National Grid to obtain electricity to serve its customers, but it is not responsible for the National Grid network.
Western Power Distribution is also not responsible for the sale of electricity, they only provide the network that the electricity is distributed on and it is the electricity supplier who sells the electricity to you. Electricity suppliers pay Western Power Distribution for using their distribution network to supply its customers with electricity.
For more see: Who Supplies My Gas and Electricity?
History of Western Power Distribution
The electricity industry in the UK prior to 1948 was made up of hundreds of small companies and local authority undertakings. As a result of the Electricity Act 1947, these companies were nationalised and merged into the regional electricity boards that were responsible for the distribution networks and energy suppliers, these were called electricity boards.
In 1990, the energy industry in the UK was privatised and each of the area electricity boards were sold by the government to private companies. The four distribution networks that form Western Power Distribution now were original privatised as South Western Electricity Board (SWEB), South Wales Electricity Board (SWALEB), East Midlands Electricity plc (EME), and Midlands Electricity Board (MEB).
SWEB was bought by Southern Company in 1995 and then later sold in 1999 to Western Power Distribution where the electricity supply business was separated from it and continued to operate as SWEB. The distribution network was renamed Western Power Distribution.
SWALEB was originally purchased by Welsh Water (also known as Hyder) who split the electricity supply business from the distribution network and sold it off in 2000. Also, in 2000 Western Power Distribution purchased Hyder along with SWALEB and renamed the distribution network as Western Power Distribution.
Both EME and MEB functions were split up not long after they were privatised, and the distribution network function of each company was owned by several companies before they were both bought by E.ON and branded Central Networks in 2004. In 2011, Central Networks was purchased by Western Power Distribution and rebranded under their name.
What to Do in the Event of a Power Cut
If you experience a power cut you should call 105 to report it, lines are open 24 hours a day seven days a week.
Alternatively, you can check and track power cuts on Western Power Networks website.
Can I Move My Meter?
If you want to move your electricity meter from its existing location or the position of your electricity service provision, then you will need to contact your local Western Power Distribution office.
Your electricity meter will need to be moved by the energy supply company, but the external electricity supply will be moved by Western Power Distribution. You may also need an electrician to connect the relocated meter with your electricity consumer unit.
Other Services Western Power Distribution Offer
Western Power Distribution also offer other electricity-related services:
Their contracting services function offers installation, operation and maintenance, and full design services for distribution networks
Helicopter unit which assists engineering projects
Training in high voltage switching training and other technical courses about electricity distribution
Surf Telecoms which is Western Power Networks' telecommunications business
Priority Services Register
Both the Distribution Network Operators and the energy suppliers maintain a Priority Services Register for tracking vulnerable customers who may need additional support. This register is used by Western Power Distribution when a power cut occurs to provide additional support if needed to these priority customers who are affected by a power cut.
Complaints
If you need to make a complaint to Western Power Distribution contact:
Call – 0800 055 6833
Email – [email protected]
Online form
Write – Complaints Department, Information Centre, Avonbank, Feeder Road, Bristol, BS2 0TB
Complaints will be handled by the local manager and they will try to resolve the complaints within one working day. If you are not happy with the way your complaint has been handled, you can contact a senior manager who will contact you within three working days and will investigate the complaint. If you are still not satisfied you can ask for your complaint to be reviewed by the Regulation and Government Affairs Manager, who will send out a deadlock letter within one week.
If you are not happy with the final outcome or the complaint has not been resolved within eight weeks you can escalate your complaint to the Energy Ombudsman.