UK Power Networks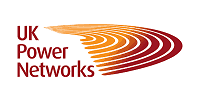 UK Power Networks is the electricity distribution network operator (DNO) for London, the South East and East of England.
Contact Phone Numbers and Email
General enquiries
Call – 0800 029 4285. Lines are open Monday-Friday 9am-5pm
Twitter – @UKPowerNetworks
Facebook - https://www.facebook.com/ukpowernetworks
Email – [email protected]
Power cuts
Call 105, lines are open 24 hours a day, seven days a week
New connections
Homeowners or businesses – 0800 029 4280 or [email protected]
Commercial – 0800 029 4282 or [email protected]
Complaints
Call – 0800 028 4587
Address
UK Power Networks
Fore Hamlet
Ipswich
IP3 8AA
Website: https://www.ukpowernetworks.co.uk/
Check If UK Power Networks is Your Distribution Operator
You can check if UK Power Networks is your distribution network operator on their website.
What Do UK Power Networks Do?
UK Power Networks is one of 14 distribution network operators across the UK and they are responsible for the electricity distribution network in London, the South East, and South of England.
UK Power Networks is responsible for:
The maintenance and upgrading overhead and underground power lines
Maintenance of the sub-stations and transformers within their network
Reducing the voltage of the National Grid electricity to a useable voltage
Returning excess electricity to the National Grid
Supplying all homes and businesses with electricity within their network
Responding to power cuts
Repairing damaged or faulty lines and equipment
Dealing with any health and safety issues on the distribution network
Connecting new homes and businesses to the electricity network
Connecting small electricity generators to the electricity network
Relocating electricity cables
UK Power Networks connect to the National Grid to obtain electricity to serve its customers but is not responsible for it.
UK Power Networks is also not responsible for the retail of electricity they just provide the network that the electricity is distributed on and it is the electricity supplier who sells the electricity to you. The energy suppliers pay a proportion of their energy bills to the UK Power Networks when the customer is located in their distribution area.
For more see: Who Supplies My Gas and Electricity?
History of UK Power Networks
The electricity industry prior to 1948 was made up of hundreds of small companies that were privately owned or run by local authorities. As a result of the Electricity Act 1947, these companies were nationalised and merged into the regional distribution and supply networks called electricity boards. The London district was named the London Electricity Board (LEB) and managed the electricity network in London. Eastern Electricity Board (EEB) managed the electricity network in Norfolk, Suffolk, Essex, Hertfordshire, Cambridgeshire, parts of Buckinghamshire and Bedfordshire. The Southern Eastern Electricity Board (SEEB) was responsible for the networks in parts of Surrey, Kent, and Sussex.
In 1990, the energy industry in the UK was privatised and each of the area electricity boards were sold by the government to private companies. As part of the privatisation the London Electricity Board became London Electricity, Eastern Electricity Board became Eastern Electricity, and South Eastern Electricity Board became SEEBOARD.
In 1998, Eastern Electricity was bought and became part of TXU Energy which later merged with London Electricity in 1999 to create 24seven Utility Services. In 2002, 24seven Utility Services purchased SEEBOARD under the ownership of LE Group and was subsequently rebranded as EDF Energy Networks in 2003.
In 2010, the electricity distribution networks were acquired by CK Group who rebranded the distribution networks as UK Power Networks.
What to Do in the Event of a Power Cut
If you experience a power cut you should call 105 to report it, these lines are open 24 hours a day seven days a week.
Alternatively, you can check if the power cut has been reported on UK Power Network's website and track its progress. Or you can follow them on Twitter o Facebook in the links above.
Can I Move My Meter?
If you want to move your electricity meter more than one meter from its existing location or it affects the position of your electricity service provision then you will need to complete UK Power Networks application form.
Your electricity meter will need to be moved by the energy company but the external electricity supply will be moved by UK Power Networks. You may also need an electrician to connect the relocated meter with your electricity consumer unit.
Other Services UK Power Networks Offer
UK Power Networks offers other energy-related services including:
Finance and infrastructure investment to support and deliver infrastructure projects through bespoke finance solutions
Electric vehicle infrastructure
Design, build, operate and maintain an electricity network
Plans showing where electricity cables are underground
Priority Services Register
Both the distribution network operators and the energy suppliers maintain a Priority Services Register for tracking vulnerable customers who may need additional support. This register is used by UK Power Networks when a power cut occurs to provide additional support if needed to these priority customers who are affected by a power cut.
Complaints
If you need to make a complaint to UK Power Networks contact:
Call – 0800 028 4587
Write – Customer Care, UK Power Networks, Fore Hamlet, Ipswich, IP3 8AA
If you are not happy with the outcome or the complaint has not been resolved within eight weeks you can escalate your complaint to the Energy Ombudsman.