Setting Up Energy for a New Build Home
If you are moving into a new home that has never been occupied, you will need to set up your gas and electricity supplies differently than others who move to a home that was previously occupied.
Compare energy deals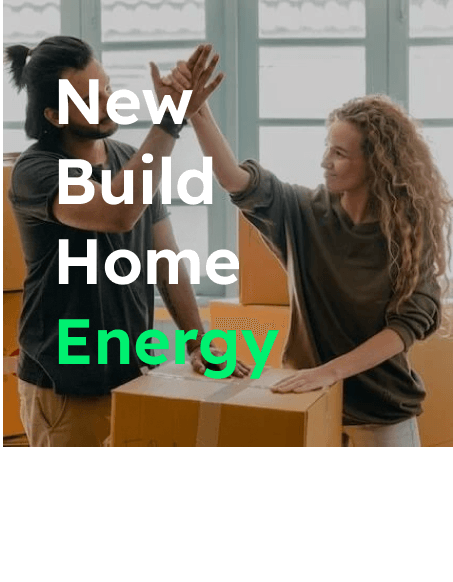 How Do You Set Up Gas and Electricity Supply in a New Build?
Most new build properties come with the gas and electricity supplied to them. The developer or contractor should also set up the gas and electricity supply to the house with an energy supplier who would have installed the meters and checked the energy supply.
The developer should inform you which energy supplier they used to set up the meters and the energy supply. You can choose to either stay with that supplier or switch to a new energy supplier of your choosing.
If you are building your own home, then you may need to contact the gas distribution network and the electricity distribution network operators to connect your home to the energy networks. You will also need to select an energy supplier who will install the meter in your home once the gas and electricity services have been connected to your home.
You should arrange for the energy supplier to install the meters once you have received the dates for the energy supply installation as there may be a delay in getting a meter installed so is worth booking this in advance.
Setting Up Your Energy Account
As your property has never been lived in before, there is no history of the energy usage of the property to base the estimated consumption on. Your energy consumption may also differ to your previous home especially if you have moved from an older property. New build homes now must conform to higher efficiency standards, so they are designed to use less energy and in particular heating as they are better insulated.
However, your habits may alter in your new home or it may be a bigger home, so your energy consumption may not reduce as much as you think it might. The important thing is to remember to monitor your energy usage, submit regular meter readings, and check your energy bills to ensure that you are paying the correct amount each month if you pay by direct debit.
You will still need to provide meter readings when you set up your energy accounts even if you stay with the current supplier as energy may have been used by the developer or you may have a reconditioned meter.
You may also be asked to confirm your MPAN and MPRN, which are the unique identifying numbers for meters in the UK and this should be clearly displayed on your meter. This will ensure that the meter is same as the one that is registered against your property, and if it is not asked for it may be worth checking this when you receive your first bill as the MPAN and MPRNs should be on your energy bill.
How Do I Find Out Who My Gas and Electricity Supplier Is?
If you do not know who your energy suppliers are, and your developer has not provided you with this information, then you can contact the following providers to find out:
Gas supplier – contact the Meter Point Administration Service on 0800 608 1524.
Electricity supplier – you can contact your regional distribution network operator to find out who your supplier is, or if you do not know who your distribution network operator is you can search by postcode on the Energy Networks Association website.
Switching Energy Suppliers
Though moving home is often a very busy time it is important to ensure that you get the best energy deal for you and your home. The tariff that your home currently has may not be right for you and could cost you a lot of money over the course of a year.
The easiest way to compare energy suppliers is by using a price comparison site to see which energy supplier can offer you the best tariff. As you have no energy usage information for your new home you will need to use either the price comparison tools estimates or use the energy usage from your previous home.
Either way, you should expect that your actual energy usage is likely to vary from this and you should submit regular meter readings, check your bills, and ask your energy supplier to review your direct debit payment amounts if needed. You should expect to build up credit during the summer which will be used up over the winter.
It is worth knowing that you may get a cheaper tariff if you are able to:
pay by direct debit
manage your account online rather than receiving paper bills and submit your own meter readings
get both gas and electricity from the same supplier on a dual fuel tariff
If you want to switch energy suppliers, enter your details into our energy supplier comparison tool today.
Your New Home May Have Smart Meters
The meter installed in your new home may be a smart meter as these are currently been rolled out to all homes in the UK by 2020. These meters offer many benefits as they send meter readings automatically to your energy supplier and they allow you to track your energy use more effectively.
As part of the smart meter package, you will have an in-home display device which enables you to see how much energy you are using in pounds and pence.
If your new home does not have a smart meter you will be able to get one installed in the future. You should contact your energy supplier to find out when they are installing smart meters in your area and to be put on their waiting list.
If you want to learn more about smart meters, how they work, and their benefits then read our guide to smart meters.