Valda Energy Reviews & Prices 
Valda Energy has positioned itself as a specialist for UK small businesses. Growing rapidly since starting in 2019, they have become one of the most substantial suppliers in the business space. 
They offer a straightforward service with online management tools. Valda does not currently offer tariffs for large consumption businesses and domestic energy.
See Latest Valda Prices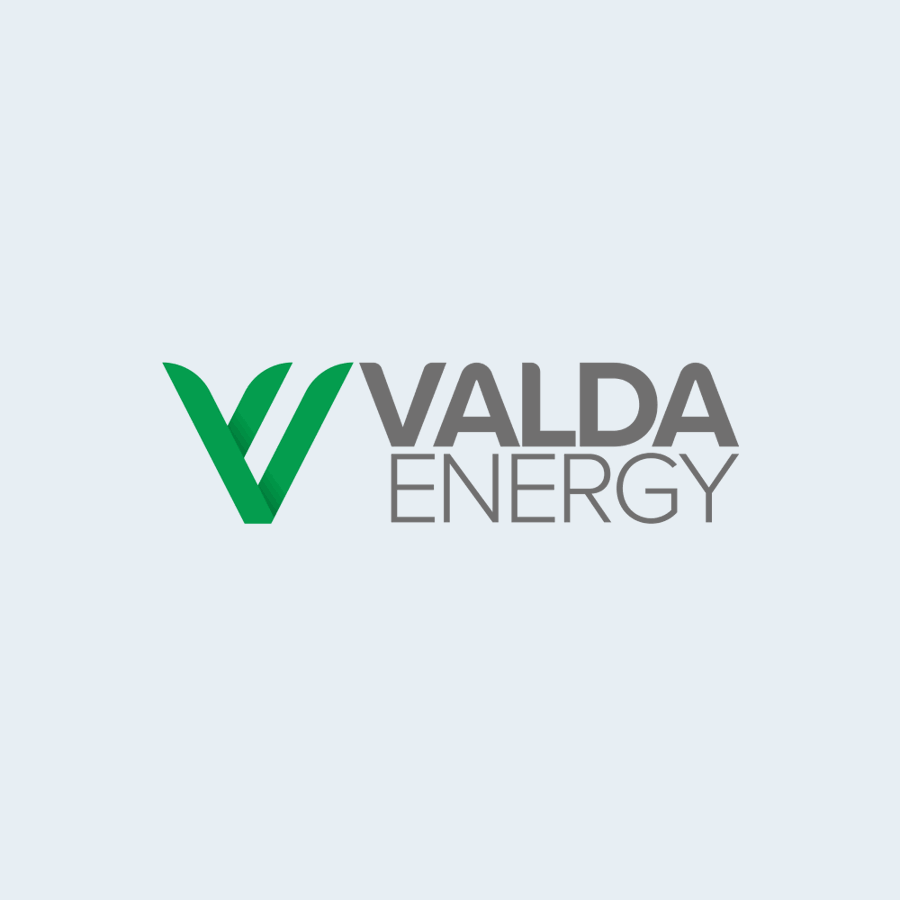 Is Valda Energy a Good Energy Supplier? 
On the whole, Valda offers a range of competitive prices and tariffs targeted at helping small businesses. In terms of what the typical customers say about Valda, the reviews are generally positive. As with any supplier, there are some more critical reviews and these are mainly around not being able to get in touch with customer service. 
Trustpilot rating: 3.8 'Great' based on 1,408 reviews in November 2023 
Valda Energy Business Energy Rates 2023 
The unit prices offered by Valda Energy have little variance as they cater exclusively to small businesses. It is important to note that these prices are to be used as a rough guide as the cheapest Valda business energy unit rate has been taken from different regions across the UK for example purposes. For an accurate Valda Energy quote, click here.
Is Valda Energy The Right Supplier For You?
We rate suppliers based on customers' most desired features including payment options, customer satisfaction, renewables and other factors. You can see this snapshot below. 
| | |
| --- | --- |
| Online Billing | Yes - via App and Online |
| Direct Debit | Yes - If in arrears, customers will pay part payment and part advanced |
| Smart Meters | Yes - installed within 6-8 weeks of going live for free |
| Mobile App | Yes |
| Flexible Payments | Monthly |
| Bonus Services (emergency callouts, backup supply etc)  | No |
| Renewable Energy | Their standard product is not fully green, however are able to request renewable once live. |
| Paper Billing | No - paperless only |
Cheapest Valda Business Energy Prices by Usage (based on 2-Year Deal)
| | | | |
| --- | --- | --- | --- |
| Electricity | 27.5p | 70p | £7,127 |
| Gas | 9p | 30.6p | £2,350 |
*prices based on internal data in December 2023. The prices shown are from the cheapest unit rate available tariffs offered by Valda from any region in the UK. Prices shown include CCL, VAT & daily standing charges. 
Compare Valda Energy Prices Today
Valda Energy Bill Discount Scheme 
The Energy Bill Discount Scheme continues to support businesses during times of higher wholesale energy prices. Valda supports the scheme and is applied automatically to your energy bill. The scheme is due to end in March 2024
Valda Meter Installation
Valda Energy offers basic smart metering installation. For more options around meter installation, our expert team is happy to help and will often offer free installation when you switch to Valda Energy with us. 
See Latest Valda Prices
Valda Energy FAQs 
Who Owns Valda Energy?

The CEO of Valda Energy is Steve James. There are two other active directors. Adrian Brent, Chief Financial Officer and Charles Crossley Cooke, Chairman.

Valda Energy Address

Valda Energy is headquartered in Bicester, Oxfordshire. 

The full address is: 

Unit 11,
Talisman Business Centre,
Talisman Road,
Bicester,
OX26 6HR

Cancellation Policy

Once a business energy contract has been agreed, you are tied into it for the duration of the contract. As suppliers purchase the required energy to supply your business for the contracted amount of years up front, this offers protection to the suppliers.

 

Micro-business energy contracts are a little more flexible and operate similarly to the domestic market. If your business falls into this category, you may be able to leave your contract early.





Green Performance

Valda Energy offers 100% renewable business energy. One of the main USPs of choosing Valda is that they strive to be as sustainable as possible and offer resources to their customers to become more efficient.

Awards

Valda Energy has not won any awards of note yet.