MB Energy Reviews & Tariffs
With 15 years of experience in the commercial energy sector, MB Energy is an electricity and natural gas supplier offering flexible and fixed payment plans.
Find out more about MB Energy below.
See Latest Prices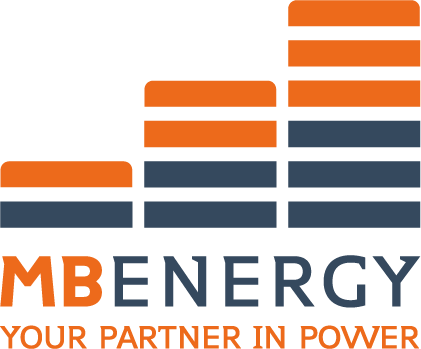 Compare Energy Deals From Our Panel Of Trusted Suppliers
MB Energy Reviews
Trustpilot: 3.9 out of 5, based on 8 reviews in November 2023
MB Energy Business Gas, Electricity and Dual Fuel Tariffs
Electricity and natural gas:
Fixed plans (1, 2 or 3 years).
Flexible plans.
Free AMR meters for new customers.
Account manager to liaise with directly.
To find out specific pricing information, you can get a quote by contacting MB Energy directly.
Note the tariff information listed above was correct at the time of writing (7 February 2018), although as noted, prices will vary by post code and subject to change at any time. 
MB Energy Background
Based in central Manchester, MB Energy offer gas and electricity tariffs for small and medium sized businesses, as well as large corporate enterprises. The management team apparently have "over 15 years' experience in the energy industry".
Their promise to customers is to provide a premium service, give competitive rates, and customise their contracts to suit customers' needs.
New customers can also have new connections and meters installed, or service upgrades and downgrades.
MB Energy Smart Meter
Smart meters are mentioned on the MB Energy website here, and Automatic Meter Reading (AMR) is offered to new customers.
AMR sends readings to your supplier automatically for the greatest accuracy. Customers can track their usage over time and download their data to compare costs. It can save money and carbon emissions for the customer, particularly if installation is free.
Other MB Energy Meters
Customers can submit their meter readings through the MB Energy website client area. There's also a visual guide to how to read a dial and digital meter, and which numbers to submit.
MB Energy Bills
Customers will receive an invoice 10 days before the payment due date.
Payment by Direct Debit is preferred, and your payment will be taken between receiving the invoice and the due date.
MB Energy App
There is no app or online account available for MB Energy customers based on the website information.
Switching To MB Energy
There is no specific switching information on the website, but usually you need to provide:
How much you're spending on energy right now (either annually or monthly, but ideally both)
When your current contract date ends and if there are any exit fees.
What your consumption rates are.
Your up-to-date meter readings.
Moving Locations With MB Energy
If you're moving to a new premises, you need to fill in a form on he MB Energy website or call them. There might be a termination charge if you're ending your contract early.
Different premises and conditions can mean different energy needs and costs. Always check for quotes if you're planning to move, it could be cheaper than using your current supplier in a new location.
MB Energy Fuel Mix
No fuel mix available.
Coal – 8.5% UK average
Natural gas – 44.1%
Nuclear – 21.0%
Renewable – 24.2%
Other – 2.2%
MB Energy In the News
No recent press available.
MB Energy Complaints
No reviews available.
Unhappy customer can find the complaints procedure on the MB Energy website and relevant contact details, but they haven't published a complaints handling report.
Contact Phone Numbers & Email
Phone: 0330 6600082
Email: [email protected]
MB Energy Address
MB Energy, 83 Ducie Street, Manchester, M1 2JQ.
Website: mbenergy.co.uk
MB Energy Summary
There's a distinct lack of reviews or objective information, but MB do have a good range of flexible and fixed options for businesses of various sizes.
Pros:
AMR available for free for new customers.
Natural gas a more environmentally friendly option.
Variable and fixed products available.
Cons:
No reviews available.
No online account to manage details.
No fuel mix disclosed.
See Latest Prices