Future of UK Energy
What Are the Challenges for the UK Energy Industry and What More Can Be Done?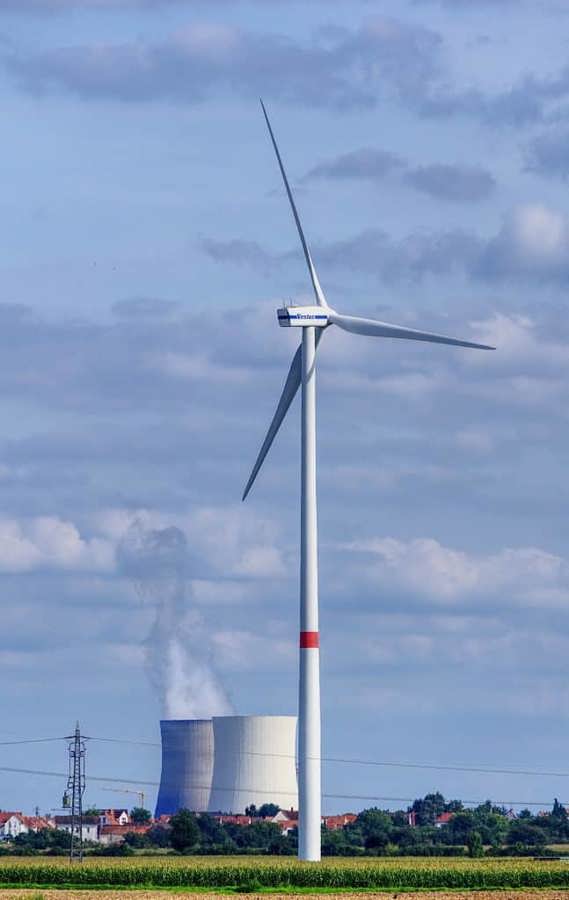 The UK energy market faces many challenges that must be addressed to ensure a reliable, cost-effective, and environmentally friendly system that meets business and consumer demand.
What are the challenges?
There are many challenges that the UK must tackle to create stability and continuity of the UK energy supply that needs to be carefully balanced with the low-carbon targets, not impacting the growth of the UK economy, making big changes without escalating the costs of energy substantially, and continuing to tackle fuel poverty.
The biggest challenges are:
UK's network challenges of an ageing infrastructure and inflexibility
Decarbonisation of energy
Decentralisation of energy generation
Energy storage
Consumption changes
What Are the UK's Network Challenges?
The electricity and gas transmission networks and distribution networks are facing significant challenges and market shifts that need to be addressed to ensure the future stability and continuity of the UK energy supply.
Smart metering deployment programmes by energy suppliers (gas and electricity)
Grid flexibility and energy storage to manage the evolving energy generation capabilities and the changing demand for energy (electricity)
Renewable energy generation creates a greater number of low-volume energy generators across the country. These generate electricity inconsistently due to weather conditions and therefore result in power fluctuations and a greater need for energy management (electricity)
The drive for low-carbon energy to replace fossil fuels in the UK's energy mix not just as an electricity generation fuel but to replace gas heating in homes (gas and electricity)
Price competitiveness of gas as a heating fuel (gas and electricity)
Infrastructure issues of an ageing network that require major upgrades (gas and electricity)
Infrastructure costs and localised capacity issues of having a large number of smaller electricity generators on their network requiring electricity to be transmitted to the National Grid (electricity)
Demand side management plans to cater more for responsive industries that use energy when demand is lower (gas and electricity)
Regulatory changes and price controls such as RIIO (revenues, incentives, innovations, outputs) focus network operators on innovations and outputs that reflect on how much they can charge for their services (gas and electricity)
The greatest challenge facing the electricity industry in terms of growth and flexibility is the low-carbon agenda which places greater pressure on the electricity industry to decarbonise energy and this has many knock-on effects, especially on the ageing infrastructure.
The gas market will be impacted by the decarbonisation agenda as there will be a move away from gas for both energy generation and potentially as a heating fuel source when alternative technologies become more viable and comparable in their costs to purchase and run.
Decarbonising Energy
Decarbonisation of the UK's energy is one of the biggest challenges and one that causes the industry further challenges as it requires the energy infrastructure to be more flexible and responsive which the current systems are not capable of being.
The decarbonisation agenda is being pushed by the government as energy is one of the largest carbon-emitting sources and it needs to be tackled if the UK will be able to meet the challenging carbon reduction targets and renewable energy targets that the government has committed to either as UK, EU or global targets.
There are many current strategies, policies, and programmes that are attempting to meet these decarbonisation targets which include:
Electricity Market Reform
Clean Growth Strategy
Energy efficiency programmes
Energy usage levies
Energy Market Reform
Electricity Market Reform is a government programme aimed at attracting the investment needed to replace the UK's ageing energy infrastructure and to decarbonise the UK's electricity mix. This reform is the biggest change in the UK energy market since the privatisation in 1990.
The Electricity Market Reform aims to achieve its ambitions through two schemes:
Contracts for Difference is a funding mechanism created to support new low-carbon energy generation capacity in the UK.
Capacity Market is a mechanism for securing the electricity supply in the UK from reliable sources that can deliver energy when needed to provide backup for sources that are more intermittent like renewable energy sources.
Clean Growth Strategy
The Clean Growth Strategy is a key policy document that paves the way for the UK's journey to a lower carbon future. The strategy sets out the plan for decarbonising electricity by phasing out the coal power stations that are still operational and replacing their generation capacity with nuclear power and renewable energy.
This will be delivered through investing in the development of nuclear power and renewable energy advancements which will focus on increasing their cost-effectiveness and efficiency of. The strategy also outlines how the government will invest in supporting the advancement of energy storage solutions which will aid the increase in renewable energy generation and help create a more flexible electricity grid.
Energy Efficiency
The Clean Growth Strategy sets a target for improving the energy efficiency of UK homes by increasing their Energy Performance Certificate (EPC) rating to band C by 2030. It proposes that this will be partially achieved through the extension of the current Energy Company Obligation (ECO) scheme, which delivers insulation and heating measures. The strategy sets a target of insulating over six million homes by 2028.
The Clean Growth Strategy recognises that how we heat our homes is the biggest carbon-emitting factor for UK homes, so it aims to assist the heating industry in tackling this. The strategy sets out to improve the energy efficiency of new boilers by supporting manufacturers.
It will also assist those industries delivering low-carbon heating such as heat networks (like district heating schemes) and heating innovation programmes including heat pumps, biomass and solar thermal. The strategy also outlines the continued support for the Renewable Heat Incentive (RHI).
Energy Usage Levies
There are also several levies, policies, and incentives in place to ensure that businesses reduce the amount of energy they consume and when they consume it.
The introduction and requirement of smart meters, half-hourly meters, and AMR (automated meter reading) meters have enabled the energy industry and the government to monitor energy usage more effectively and use this data to influence the demand of large businesses so that they use energy when it is not during peak periods to reduce the pressure on the grid. There are now tariffs and incentives to support this.
The Renewable Energy Guarantees of Origin (REGO) is a certification scheme to verify the origins of renewable electricity in the UK which helps UK businesses evidence their environmental status.
The Climate Change Levy (CCL) is a government scheme that places a tax on all UK businesses for their energy use which is charged at the point of supply and added to all business energy bills. The levy includes all energy including electricity, gas, solid fuel, and liquid petroleum gas (LPG). This incentivises businesses to cut their energy consumption.
The CRC Energy Efficiency Scheme is a mandatory government energy efficiency scheme designed to incentivise large energy users, both private and public sector, to reduce their energy consumption so that they lower their carbon emissions.
Renewable Obligation works on the principle that all UK energy suppliers are obligated under the Renewable Obligation Order as part of their licence to source an increasing amount of renewable electricity as part of their fuel mix. To encourage energy suppliers to buy the renewable electricity generated in the UK they have to purchase Renewable Obligation Certificates from these generators to meet the targets set against them.
However, the government is also committed to ensuring that UK industry is not overly penalised and that carbon reduction policies should not impact the growth of these industries. So, the government created an exemption for energy-intensive industries to reduce the charges imposed on them from carbon reduction initiatives that would disproportionately impact these industries due to their heavy electricity usage.
Companies benefitting from this exemption include steel and chemical companies.
What is the Impact and What More Needs to be Done?
The lifespan of existing power stations, the new generation capacity that is approved, and where funding is agreed heavily dictate the future of the UK electricity generation. The UK power station portfolio has a mixed lifespan and new generation capacity is required to replace those ageing power stations as well as to assist the UK in reducing its carbon emissions by replacing them with more efficient and lower carbon alternatives.
The Contracts for Difference scheme has established several new electricity generation capacities that will be coming online over the forthcoming years. The first auction in 2015 allowed new generation capacity to commence in 2017/18 from offshore wind, onshore wind, advanced conversion technologies, and energy from waste with combined heat and power.
The second auction in 2017 enabled new generation capacity to commence in 2021/22 and 2022/23 from largely offshore wind with some capacity from dedicated biomass with combined heat and power, and advanced conversion technologies. The second auction was more restrictive with onshore wind and solar PV excluded from the auction.
There was also a marked decrease in the prices for the technologies with the offshore wind strike prices at low levels which shows how more economically effective renewable energy generation is becoming.
The government has also approved Hinkley Point C and agreed on a strike price to support the development of further nuclear capacity. Hinkley Point C is due to come online and start generating electricity in 2025. However, its development comes at a huge cost to energy users as other technologies such as renewable energy generation costs are falling, and Hinkley Point C will cost significantly more.
The future of the UK's electricity generation mix is heavily reliant on the flexibility of its generators and their ability to meet demand in a stable and consistent manner. These characteristics can prove difficult for renewable energy sources to achieve as their supply is often unreliable and inconsistent depending on the weather.
The advancements in energy storage are required to make renewable energy a more flexible generator that can meet demand as well as fulfil the UK's need to reduce carbon emissions.
Decentralisation
There is a drive in the UK to decentralise generation to prevent energy from having to be transmitted as far as and to utilise local energy production such as renewable energy. Decentralisation would require the local network to be upgraded to support this as it currently would not be feasible to have too much generation capacity on the local network.
Innovation and investment in the local distribution networks are being encouraged through the network regulation RIIO model where network operators are encouraged to find solutions to the grid issues. RIIO also regulates the amount that the network operators can charge for their services, and they can charge higher fees based on their innovation and investment in their network.
Energy Storage
One of the most significant barriers preventing the substantial increase in renewable energy is the intermittency of the power generated which could be overcome by energy storage solutions. At present energy storage solutions for electricity are not currently feasible on the scale required to balance the intermittency of renewable energy on a larger scale.
Advancements in energy storage are currently progressing, and a solution is probably only five to ten years away which will change the way that businesses and consumers see renewable energy within the electricity mix. The government has committed to investing in energy storage solutions in the Clean Growth Strategy to support its commitment to renewable energy.
Other countries have also started to invest in energy storage solutions, and there is a race to see who can create the best solution first to benefit from the technology and reap the rewards from their investment.
Consumption Changes
The UK's energy consumption patterns have changed considerably over the last century and will continue to do so as technology advances, behaviour changes, and energy demands alter.
Domestic
Domestic consumption may alter as smart meters are introduced to most homes and households become more energy aware. The aspiration is that this awareness of energy consumption and costs will help families manage their energy usage more effectively and reduce their consumption.
Energy suppliers can help households manage and reduce their consumption by creating more innovative tariffs that utilise the wealth of knowledge from the smart meters' time usage data to manage energy demand differently. For example, energy suppliers may offer better rates at times of low usage and high rates at peak times which will help the grid to balance demand better as users will alter the consumption to cheaper times whenever possible.
Home energy efficiency measures will also impact on heating demands mostly with the government target to improve home's Energy Performance Certificate (EPC) ratings to a minimum of C by 2030. The advancements in heating efficiencies and the push to create low-carbon heating technologies will also alter domestic energy consumption.
Domestic renewable technologies for producing heating and electricity will continue to grow as homes become more self-sufficient, and renewables become more mainstream and affordable. These technologies will significantly alter the energy demand for homes and make it more feasible for homeowners to generate their own electricity.
Commercial
Businesses are charged levies and incentivised to reduce their energy consumption through the levies listed above which will change the way in which businesses consume energy.
Large businesses and energy-intensive industries are incentivised to manage their energy consumption so that they reduce their consumption when demand is high to help relieve the pressure on the grid. This approach greatly helps the grid manage demand and also alters the energy patterns in the UK.
However, since the DCP161 amendment was introduced in 2018, businesses no longer enjoy the previous discounts applied to excess capacity charges.