Energy Price Cap Falls For Winter 2023 - Is Energy Switching Back?
Ofgem announced today* a further drop in the energy price cap for the last quarter of 2023, by £151 to £1,923 for typical household usage. This drop is the lowest level since October 2021, showing us a stabilising market for wholesale energy prices. The price cap has now fallen below the Energy Price Guarantee set by the Government to combat high energy prices which means that suppliers must price according to the price cap.
You can expect to see more competitive and cheaper pricing from energy suppliers, making it easier for your household or business to switch to a better deal. Despite the cap, however, many consumers won't see much difference in what they pay, according to The Guardian, as the £400 support from the government last winter is no longer in practice, and standing charges have risen from an average of £186 a year in October 2021 to just over £300.
What does the price cap mean for me?
It's essential to understand that the price cap doesn't restrict your overall bill. Instead, it guarantees that a household with average energy consumption won't exceed the cap's annual limit.
If your energy usage exceeds the UK average, your yearly costs could still exceed the capped amount. If you're on a fixed-rate tariff, the energy price cap won't be applicable to you, as fixed-rate tariffs usually offer more favourable rates compared to the cap.
Factors such as your contract type, location, and energy consumption will continue to influence your gas and electricity rates.
Many suppliers have now started to release new fixed-rate deals again, opening up the world of saving money on your energy once more. The wholesale price drop is the leading driver behind the falling prices and will be welcomed by many during a cost of living crisis. Businesses will also start to see more competitive fixed-rate deals.
"Lower prices don't just save us money - it gives us control back over who we want as our suppliers too. Business energy prices have seen a plunge of more than 60% since their peak, and we're finally seeing the market open up to make switching providers worth looking into. It's well worth taking a few minutes out of your day to shop around online and see if you can shave off some cash from your bills." - Phil Foster, Love Energy Savings CEO.
According to Ofgem boss, Jonathan Brearley, the price cap offers optimism that the financial outlook for suppliers is stabilising, however is still aware that many people are still struggling with cost of living challenges and can't promise that this will ease over the winter months, hence the introduction of new measures to support prepayment users and the implementation of a PPM code of conduct for all suppliers to adhere to.
"There are signs that the financial outlook for suppliers is stabilising and reasonable profits are returning. With the small additional allowance we've made to Earnings Before Interest and Tax (EBIT), this means there should be no excuses for suppliers not to be doing all they can to support their customers this winter, and to reinforce this we'll be introducing a consumer code of conduct which we will look to have in place by winter." - Jonathan Brearley, Ofgem CEO. 
Ofgem's announcement today* also includes raising the Earnings Before Interest and Tax (EBIT) allowance by £10 per customer annually, mainly to protect funds in case of supplier failure due to Renewable Obligations. They've also removed the £8 per customer temporary RO ringfencing allowance. A new sliding EBIT scale will proportionally reduce the allowance during price surges, preventing suppliers from exploiting high prices. A final decision introduces an allowance for additional support credit (ASC) bad debt costs, aiding vulnerable consumers through the winter. Ofgem is incorporating UNC840 to decrease the PPM premium and has finalised changes to the Price Cap model, alongside initiating a Levelisation Policy Consultation.
Should I Stay On The Price Cap Or Switch To A Fixed-Rate Energy Tariff?
Despite the drop in prices we're expecting for the end of 2023, from January 2024 there will be an incremental rise for average UK household energy costs from £1,834 to £1,928 per annum**. The new announcement from Ofgem states we are going to see an increase of £94 for a typical UK household.
From the beginning of January 2024, for households paying via Direct Debit, the new unit rate will be 29p/kWh for electricity and 7p/kWh for gas. An average standing charge for electricity with be 53p per day and 30p per day for gas.
A far cry from the inflated prices we were seeing in 2022, the increase may seem insignificant, but with the overall increase across many UK industries for businesses and consumers, it would be a good idea to secure a fixed-rate deal under the current price cap, to keep control of your spending. Every potential saving can help with your bills over the colder months. 
Why Are Energy Prices Increasing Again?
According to Cornwall analysts, the increase in January 2024 is primarily down to the rise in wholesale energy prices. The initial jump in pricing was due to the COVID-19 pandemic restrictions easing, which then rocketed after Russia's invasion of Ukraine in 2022 - reflected in our inflated energy bills. 
The principal consultant at Cornwall Insights, Dr Craig Lowrey, states the upcoming increase was "not wholly unexpected".
"While the rise is small, it shows we cannot just assume prices will continue their fall and eventually reach pre-pandemic levels," he said.
"Policies need to be put in place to deal with the possible situation that high energy prices have become the new normal."
*Friday 25th August 2023
**Article updated 23rd November 2023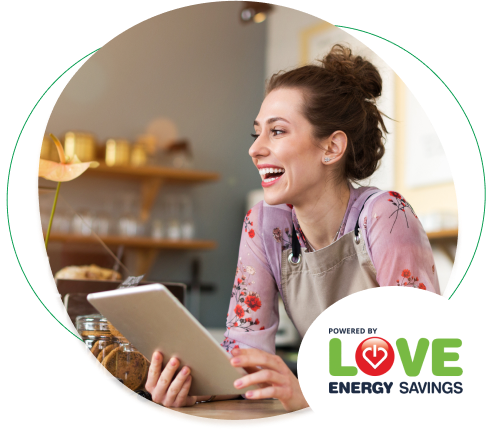 How Are The Energy Suppliers Reacting? 
A few energy suppliers have announced that they're bringing new fixed deals to the home energy market. Business energy customers will also see some great deals from suppliers although the price cap doesn't directly impact commercial energy. 
With energy marketing opening up again, now is a great time to compare energy deals. In the next few weeks, you will start to see some great home and business energy deals added to our comparison engine. Ready to switch, finally? Click here to view the latest prices.